Viva's Blog: 4 Marketing Lessons from Amazon Prime Day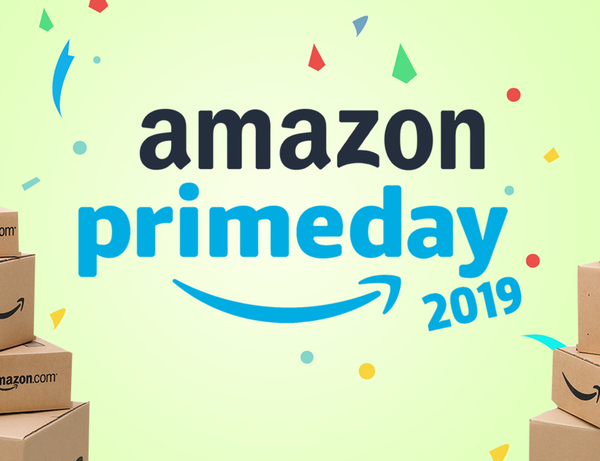 It's over. Just hours ago, Amazon Prime Day #5 came to a close after selling more than 175 million items, surpassing results for the past Black Friday and Cyber Monday combined. Prime Day started in 2015 to celebrate the 20th anniversary of the site's launch in July 1995. Amazon promised a one-day sales event for the site's Prime subscribers that would be "one of the biggest deals extravaganzas in the world," according to then vice president of Amazon Prime, Greg Greeley.

Prime day started as a once a year, 24-hour, beat-the-clock event. The brand doubled-down and expanded this year's event to two full days, during which there were more than one million deals on products ranging from electronics to pet supplies to sporting goods.

Here are 4 marketing lessons to learn from Prime Day:

Prime Lesson #1: Pick one goal.
When Amazon launched its first Prime Day in 2015, it had 40 million U.S. Prime subscription members. Last April, Amazon reported it had more than 100 million. In a press release just out this morning, Amazon said it added more new Prime members on July 15 than it ever has before in a single day. (It hasn't provided an update to the 100 million figure.) Prime Day was created to secure more Prime members, which is crucial to the brand's expansion. It has stuck to its original mission and aced its results year after year.

Prime Lesson #2: Scarcity sells.
Scarcity is a psychological principle of persuasion. FOMO (fear of missing out) gives a people a sense of urgency. Prime Day is special because it only happens once a year. Many brands have promotions all the time – hence there's no sense of urgency to ever buy.

Another tech venture has capitalized on scarcity, too. Snapchat, the smartphone video and photo sharing app, invented the concept of messages that self-destruct in 10 seconds after they're viewed. Now their market cap is $20 billion. Enough said.

Prime Lesson #3: Consistency counts.
Prime Day is always mid-July. It's before the back-to-school shopping season, during an otherwise dead retail sales month. Amazon ignored the trend and created a way to move their own sales needle.

Consumers are primed. We have been trained to expect crazy deals on items we can't live without in mid-July. Conducting the online sales party the exact same week every year gives consumers what they've learned to expect and simplifies the sales and marketing messages.

Prime Lesson #4: Leverage brand ambassadors.
Amazon leveraged brand ambassadors to create tremendous viral buzz around its summer sale. Will Smith sold water, Kobe Bryant pushed deodorant, and Mark Wahlberg peddled protein powder on their social media pages. Amazon tapped high-profile actors, athletes and social media sensations to build buzz around Prime Day.

Last week, Taylor Swift was the headliner at Amazon's Prime Day concert in NY, where she debuted new singles from her upcoming album Lover. Then, Lover merchandise was promoted on Prime Day.

The 1.8 sellers on Amazon, vital brand ambassadors, were bombarded with recommendations to spend more on Amazon ads to promote their Prime Day deals.


While you may not have Amazon's resources to promote your next big event, there's a lot to learn from the world's largest online retailer.