Viva's Blog: 2019 Marketing Planning Checklist

Kicking off your 2019 marketing planning? Here are 10 key considerations:
#1: Identify the "job" you're doing for your customers. 
If you don't know, conduct research. Gather the data you'll need to develop messaging, pick media types, and create content that's relevant and valuable to your customer. Drafting a marketing plan without understanding your customer is like buying shoes for a friend without knowing their taste, size and plan for wearing the shoes.
Clay Christensen, a Harvard Business School professor, is the brainchild of defining what "job" your customers are hiring you to accomplish. It all started when a team of consultants was hired by a fast food joint to figure out why milkshake sales were stagnant. The company had used typical demographic data to make changes but nothing spurred sales. Christensen's research team decided to observe the behavior of milkshake buyers at various times of the day, starting with early morning buyers. What they learned changed the business. They discovered that early morning commuters "hired the milkshake" because it took a long time to consume (a huge benefit), they could hold it while they drove, and it kept them full for hours. This insight led to thicker milkshakes, and ones with fruit, which took longer to eat, and higher sales.
It wasn't about making the best milkshake in the world, it was about making a milkshake that did the job customers wanted it to do.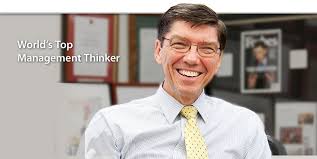 #2: Define success. 
What has to happen for you to run around your office at the end of the year and high-five everyone? What goals do you have to hit? Less is more. Pick a few that everyone in your organization can understand and impact. Set goals and then evaluate your progress. Share results often throughout the year.
#3: Evaluate your resources.
Do you have the bandwidth and talent to plan, develop, execute, test and refine your marketing? Do you have external partners in place to cover the areas where you lack expertise and talent internally? What gaps exist and which ones are most important to bridge first?
#4: Understand how much you can spend. 
What will it take to retain customers? How much can you afford to spend to acquire a new lead? A new customer? What's the lifetime value of a customer? What customer segment represents the greatest opportunity? You need to figure out those numbers before you can create a marketing budget.
#5: Communicate your planning process to your entire team. 
More is better. Let everyone know what you're doing and why you're doing it. Share your goals and results with your team and encourage people to ask questions and hold you accountable.
#6: Be clear on responsibilities, reporting expectations and goals.
Create a plan with responsibilities clearly defined. That includes weekly progress goals and weekly results. Keep it current.
#7: Be clear on your expectations.
What needs to be true for everyone to be on the same page and your business to flourish? For example, marketing & sales need to be velcroed at the hip. Do your marketing & sales managers know that? How about their teams?
How about failure? Does your team understand that failure without learning is unacceptable, but failure with data and lessons learned is part of the process?
What other expectations need to be understood by your team for your business to thrive?
#8: Dissect 2018. 
What went well? What didn't go well? What tests didn't happen in 2018 that are worthy of doing in 2019? How's your talent? Are there opportunities to challenge great performers far beyond their daily responsibilities?
#9: Include stretch goals.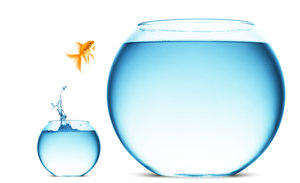 Pick one big new marketing idea to test. Dedicate the appropriate resources to ensure that if it adds value to your customers, it will be a huge success.
#10: Appreciate.
Let your associates, customers, suppliers, advisors, and all of the people that enable you to do what you do know that you appreciate them. Like Maya Angelou so beautifully wrote: "I've learned that people will forget what you said, people will forget what you did, but people will never forget how you made them feel."