Your customer has changed. Have you?
We're all shifting our sights from surviving the coronavirus pandemic to charting new courses through it.
Data shows that 84% of people plan to maintain the routines they adopted during COVID even after the crisis. Smart business people understand that the consumer insights they depended on when making marketing decisions pre-COVID may no longer hold true.
Research on customer behavior is essential. Consider that according to research conducted by Goodques, 74% of people say that they would spend an average of 20% more on brands that they know are truly listening to them.
Your customer has changed. Here's how to ensure you do too.
Check your insights.
Customer research conducted last year may be obsolete. Marketing plans that produce results are based on current data. So, conduct research and really listen to your customers. Then, take a fresh look at the job your customers are hiring you to do. Make changes. And fast.
Add creativity.
It's a perfect fit! Designer Shoe Warehouse & the grocery store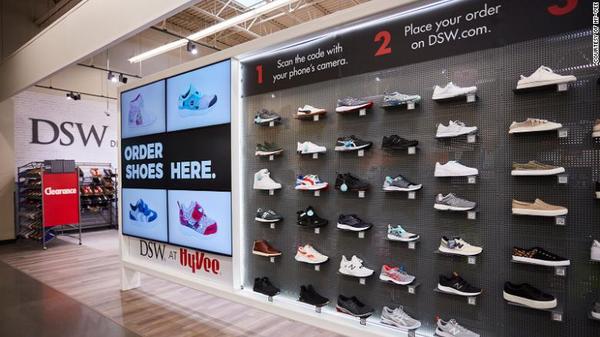 DSW is opening shop-in-shops in Hy-Vee grocery stores, a chain spanning eight Midwestern states. Riding on the uptick in grocery store sales since the onset of the pandemic, the brand is delivering on consumers' desire for convenience and a digital experience. Shoppers will see the DSW shop, which will be stocked with 2,500 pairs of shoes, at the front when they enter a Hy-Vee store. The set up also features a digital wall displaying an additional 100 shoe styles. Shoes on the wall can be ordered via a QR code from the website, and shipped directly to a customer's home or shipped to the store's pickup locker.
Grocery stores are one of few retailers still attracting consumers. DSW is meeting its customers there.
When Heinen's met Sally! Heinen's Fine Foods is betting that a machine that dispenses fresh, custom-made bowls is a lifeline to boost lost salad bar sales.
Meet Sally:
When the pandemic forced Heinen's to shut down its salad bars, it dealt a serious blow to the chain's renowned fresh smorgasbord. Rather than waiting for local officials to give the okay to resume service, Heinen's understood its customer and cleverly welcomed Sally. Standing 6′ tall and weighing 750 pounds, Sally is a salad-slinging robot that serves up custom salads in a compostable bowl with just a few touches on the machine's digital screen. It's a win-win. Heinen's reclaims foot traffic, while consumers reclaim their beloved salads.
Donut miss this one: Dunkin' scored big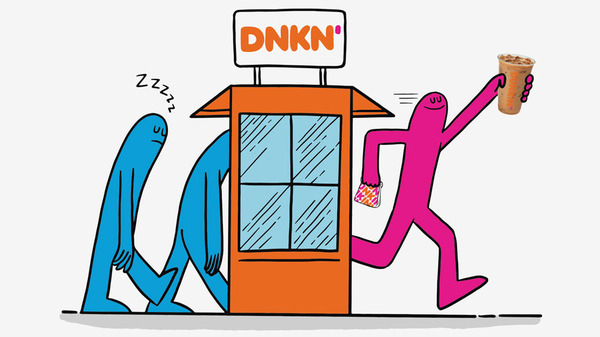 Dunkin' astutely transformed National Coffee Day into National Dunkin' Day. They amassed incredible social media banter and importantly foot traffic at pre-pandemic levels. The brand creatively went all in to ride on the coattails of the "National Holiday". Dunkin' lured customers into its stores, with foot traffic during the day up 10% year-over-year (compared with declines of above 20% on the day before and the day after), according to data provided by Placer.ai. It offered care packages, which fans could vie for by posting an emoji that best described themselves before having their coffee. It partnered with TikTok star Charli D'Amelio, launching a cold brew beverage in her honor called the Charli.
The changes to keep the brand relevant don't stop there. Dunkin' is increasing its plant-based alternatives to dairy milk such as oat milk and is partnering to create beers such as a Jelly Donut IPA and a Boston Kreme Stout.
Power digital.
A recent McKinsey study reports what we've all been experiencing. Consumers are purchasing 15-30% more online, depending on the category. The implication for marketing? You better be online and in a big way. That means being easily searchable. That means delivering a special online experience. And, doing it tastefully.
That goes for you too – B2B marketers. Consumers have expectations and they don't distinguish between shopping and buying for their personal lives versus their business world.
Walmart is all in. The largest retailer in the world that doles out paychecks to 2.2 million people across the globe is giving its massive stores a makeover.
The redesign mimics its app so shoppers can more easily find what they're looking for. It's a brilliant push to get more people to download its app and use it while shopping (and not check Amazon's app). Walmart is encouraging shoppers to download it prior to entering to assist in navigating the store, search for more options online, and pay once finished.
Shoppers will find deals faster with the new signage inspired by airports because they are best-in-class examples of how to navigate large groups of people, especially in light of the pandemic.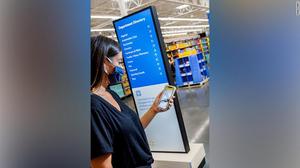 Your customer has changed. What are your plans to understand those changes? Start with research. Be creative. Power
digital. Be successful.
---
Always excited to talk brand at laura@vivalabrand.comOctober 2020