Viva's Blog: Learn from Prince
The world is still reeling from the death of Prince Rogers Nelson, the multi-platinum-selling music producer, songwriter, musician, business mogul, and marketer who achieved wide fame for '1991' and 'Purple Rain'. Savvy marketers can learn a lot from Prince. 
Lesson #1: Be true to your brand.
Prince didn't just luck into a net worth of $300M and an iconic, highly emotional brand. He knew that everything from the people he surrounded himself with to his ruffled attire, bright colors, and trademark curls, all contributed to strengthening the Prince brand. When he entered into an agreement with Warner Bros. that inhibited him from releasing songs at a hyper pace that was consistent with his brand, he took dramatic action. But more on that later.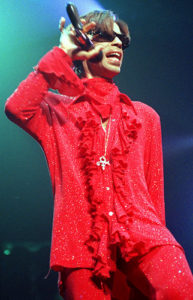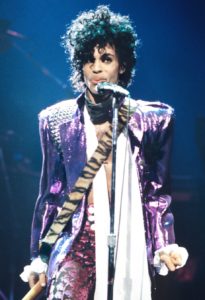 Lesson #2: Deliver the magic. 
Prince deliverd the magic for decades. He won an Academy Award for "Purple Rain", two Golden Globes, seven Grammy awards, and nine MTV Video Music Awards. The flamboyant performer also had five songs that were #1 on Billboard's Hot 100 song charts, and 35 others that also made the list. He performed at the 2007 Super Bowl, which was considered to be one of the greatest live performances of all time. He was the star of 28 tours across the globe from 1979 – 2015 and sold more than 100 million records. 
He maintained a staff 24/7 in his Paisley Park compound where he lived and recorded. The $10 million, 65,000-square foot complex had no windows in the downstairs performance areas, creating a timeless environment where he worked without knowing when night became day. When Prince had an inspiration, he wanted to be able to bring it to life regardless of the time or day. It was his commitment to consistently deliver magic that kept his work at the top of the charts for five decades.
Lesson #3:  Rebrand when necessary.
Organizations often feel a need to rebrand when something isn't working. Sales have plateaued, customer satisfaction is weaning or employees are no longer engaged and energized. In today's intensely dynamic, competitive world, the brands that are winning are those that are positioned to embrace change more frequently. It's about staying fluid and relevant, which may necessitate a brand-pivot.
Prince had signed a record $100 million deal with Warner Bros., which was the largest recording and music publishing contract in history. The deal gave the entertainment company control over the release of Prince's albums, which they did at a much slower pace than what he wanted. So, on his 35th birthday, Prince rebranded. He changed his stage name to an unpronounceable symbol that combined the astrological signs for man and woman. Prince used the rebrand to amplify the brand's values. The rebrand catapulted awareness and fan loyalty.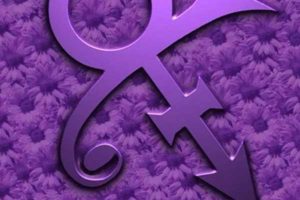 In 2000 when the WB contract expired, the artist began referring to himself as "Prince" again.  
Don't play 27 musical instruments or have one of the greatest vocal ranges of any singer ever? There's still plenty to learn from Prince.