Viva's Blog: 4 Brands Bet Big on the Super Bowl
Got $5 million? That's what it took to buy a 30-second Super Bowl ad this year. That's double the 2010 tab and 119 times the cost of an ad for the first Super Bowl in 1967. Careers can be defined by a Super Bowl performance, not just for players or halftime entertainers, but for actors, directors and brand managers responsible for the game's much-anticipated commercials. 
Is it worth it? Marketers selling everything from water to websites attempt to grab viewers' attention and still be top of mind on Monday. Why? It's the only opportunity during the year when 110 million people are glued to the TV, 18% of whom say they watch to see the ads.  
What does it take to win? It's no longer enough to stuff commercials with celebrities, slapstick humor or cute animals. Savvy marketers know it starts with deeply understanding your target audience. What's really important to them? What message resonates? Where do they hang out – on and offline? Then, pushing the limits to break through. This year's Super Bowl advertisers are trying some Hail Mary's to get noticed. 
Hail Mary #1 & #2: Hyundai & Mars are going all-in on live performances.
For the first time ever, two advertisers are filming their entire spots live during the game. "Live" as in no do-overs.
It's Hyundai's ninth appearance at the Super Bowl and they're trying out a brand new play. Hyundai enlisted prolific director Peter Berg, with credits including films, "Patriots Day" and "Deepwater Horizon", along with NFL champions Joe Montana and Mike Singletary, to create a 90-second documentary airing during the "post-gun" slot – the first commercial break after the game and before the Lombardi trophy ceremony. The car maker is betting on capturing some of the best off-the-field Super Bowl moments to result in a spot that stands out long after the game is over.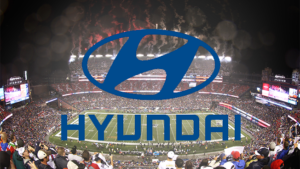 Another advertiser risking it all to generate buzz is Mars. Their marketing executives, ad agency BBDO, and production company 0 Positive, will work together to shoot the 30-second, western-themed Snickers spot. The ad will be performed and broadcast during the first commercial break of the third quarter.
The ad, featuring "Star Wars" actor Adam Driver, builds on the brand's notable theme, "You're not you when you're hungry". While four teasers have been released, no one is sure what will happen on Sunday. The actual ad is only part of their game plan. Mars is live streaming the set of the commercial for 36 hours before the spot airs so consumers can experience the shoot real-time.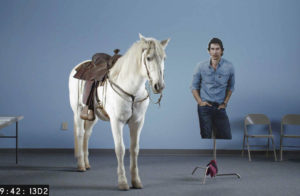 Hail Mary #3: Mr. Clean gets dirty.
Procter & Gamble just released its first-ever Super Bowl ad for Mr. Clean. The mostly wordless 30-second spot shows Mr. Clean in a whole new light. Clad in a skin tight version of his signature white T-shirt and pants, a seductive Mr. Clean dances and pulsates as he cleans. P&G takes a risk by having their squeaky clean guy get down and dirty to reach their target audience.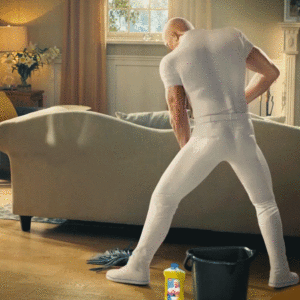 Hail Mary #4: Kraft Heinz attempt to create a new national holiday.    
Even the most famous ketchup brand has to push the limits to break through. The condiment's ad urges viewers to sign a real Change.org petition aimed at making the day after the Super Bowl into a holiday known as "Smunday". Sometimes just talking about ketchup isn't enough. Betting it all, Kraft Heinz is even considering giving their employees a day off on Monday, February 6, the day after the big game, as part of the stunt.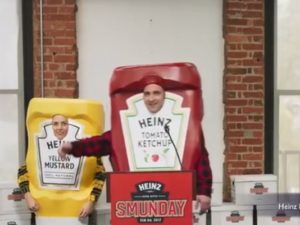 What's the takeaway from this year's Super Bowl ads? It often takes pushing the limits to break through. Is it time for you to take more risk with your marketing?