6 Year-end Marketing Tips
Tip #1: Engage your marketing talent.
Employers are struggling to keep their employees engaged. According to a Gallup poll, in 2020, the overall percentage of engaged workers in the US is 36%. That means 64% of workers aren't feeling it.
The takeaway
Think differently. Provide your associates with opportunities to jumpstart their creative juices. How about offering employees a grocery budget for a rotating team member cooking demonstration? Have you tried playing board games virtually or staging a talent show or trivia night?
Why it matters
The best marketers are creative thinkers who drive innovation. However, for many, COVID-19 has restricted opportunities to engage with others and experience new things. Leaders need to offer their teams opportunities to explore, imagine, and look at the world differently.
Tip #2: Test a bold approach.
Catch the steamy mini-movie starring Mario Lopez as a buff, salt-and-pepper-haired Colonel Sanders that aired on Sunday?
The stunt
KFC and Lifetime TV network teamed up to bring us "A Recipe for Seduction", starring the Colonel as a household's new chef who becomes involved in a love triangle (or quadrangle?). The phrase "secret recipe" is uttered many times throughout the steamy episode.
The preview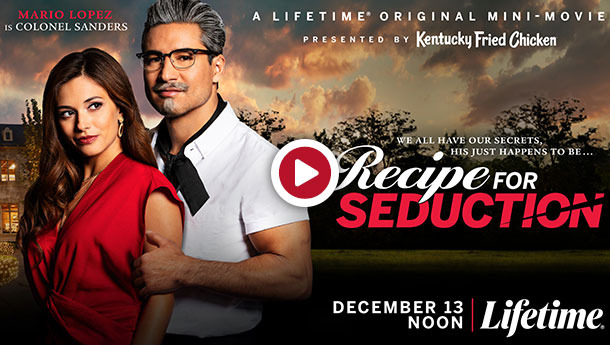 The bottom line
KFC allowed their marketing team to innovate to drive brand awareness, and early results are overwhelmingly positive.
Tip #3: Repurpose your assets.
Cinemark, one of the largest motion picture exhibitors in the world, has been hit hard by COVID-19.
The backstory
Cinemark's total revenues for the nine months ending September 30, 2020 were $.6B compared to $2.5B for the nine months ending September 30, 2019.
The pivot
Saddled with cavernous spaces built for a crowd, the smart marketer rolled out Private Watch Parties. Guests can rent an entire auditorium for up to 20 people at any of the chain's reopened theaters. Customers choose from a list of stock content for $99 per screening or new releases for $149 per screening, with no minimum concession purchase.
The reward
Cinemark found a way to stay connected with its customers during COVID-19. As of December 9, 2020, Cinemark has sold over 100,000 Private Watch Parties to more than 1.3 million moviegoers.

Tip #4: Commit to digital.
COVID-19 is accelerating marketers' shift to digital media.
The facts
IKEA just announced its "emotional but rational" decision to end its 70-year tradition of printing its famous catalog. At its peak, the retail brand devoted to creating a better everyday life for many people, produced 70 versions of the catalog in 32 languages. Its last edition ran a heaping 200 pages long.
Last year, IKEA's sales rose by 45% worldwide, with shoppers making more than 4 billion visits to its website.
The shift
The decision to phase out the catalog is part of the company's plan to "meet customers where they are." As a marketer, it's your job to walk the fine line of maintaining tradition and knowing when it's time to move on.

Tip #5: Be true to your purpose.
Back in 1988, Ben & Jerry's was one of the first companies in the world to place a social mission in equal importance to its product and economic missions.
The kick off
Last week, Ben & Jerry's announced that former NFL quarterback Colin Kaepernick will join household names like Jerry Garcia, Steven Colbert, and Jimmy Fallon in having a permanent flavor named for him in their collection. Officially launching in 2021, the new vegan ice cream brand is dubbed, 'Change the Whirled'. The ice cream maker explained, "Ben & Jerry's believes Kaepernick represents the very best of us, willing to use his power and platform in the pursuit of equity and justice rooted in a commitment to love and resistance."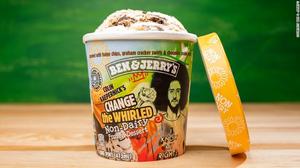 Tip #6: Stay current.
The history
For twenty-two years, Pantone's color experts at the Pantone Color Institute comb the world looking for new color influences. The color of the year choice has influenced product development and purchasing decisions in multiple industries, including fashion, home furnishings, and industrial design, as well as product packaging and graphic design.
Classic blue, this year's winner, proved eerily prescient. Announced weeks before COVID-19 took over the world, the shade is used for medical scrubs.
Zoom in
The US-paint brand team of trend forecasters have selected two shades for 2021 – Ultimate Grey and Illuminating (bright yellow). These picks have been likened to the shades of hi-vis vests, road markings and sweatpants!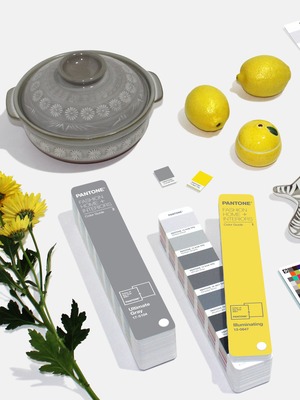 Ready for 2021? Follow these marketing tips for a better outcome.
---
Always excited to talk brand at laura@vivalabrand.com